I'm recovering from a hang over. Woe is me. I'm never drinking again – at least until the kids drive me to finish the chilled bottle of Oyster Bay Sauvignon Blanc waiting patiently for me in the fridge.  The reason for my pain is a bloggers get together held yesterday at the very scenic Kirribilli RSL. This was the first time I'd been to such a soiree and I was ridiculously nervous. Oddly I was more jittery about this event than I had been with dipping my toes in the murky waters of on line dating. Perhaps it was because this get together was a bit like being on a blind date but with around twenty people. Eeek. Unlike a blind date I was meeting a bunch a people who's work I actually respected and admired. The stakes were high as my inner needy teenager wanted to be "in with the in crowd"*.
I roamed around the club for about 20 minutes like a lost sheep – only sheep don't generally sip white wine as they wander. Finally I found our table and the chit chat began to flow. Big and vibrant personalities were catapulted from cyberspace to the real world as if they had slipped through the Star Gate. I am happy to the report that many of the bloggers I had the pleasure of meeting are even more charismatic in the flesh. More wine was consumed and I was too busy enjoying myself to actually take photos – the shame. I'd love to give you all the juicy details about what was discussed but apparently the code is "what goes on at a blog meet stays at a blog meet".
I'd also forgotten to eat and was so ravenous that I devoured a serving of hot chips before finally stumbling in the door of Chez 'Abulous and announcing to my husband that I was "pished as a newt". He expressed mock horror and warned there would be no sympathy the next day. True to his word – the morning after heralded a care factor of zero from he and the girls.  The day started with crumpet. No Dadabulous did not leverage my inebriation to get lucky (as I didn't get that drunk). I'm talking about the holey baked product with tonnes of alcohol soaking butter and vegemite.
This was followed up by several cups of tea and a Panadol Rapid. Thus hydrated I was forced to accompany the rest of Team Abulous to Sydney Park. The place is heat trap. I can't tell you how delightful it was to stand in the baking sun pushing my kids on the swing whilst waves of nausea washed over me. I really cant.  Fortunately things took a turn for the better when I finally got my medicinal cappuccino. Serendipitously a refreshing breeze kicked in at around the same time.
Now as exhaustion is zapping my will to live,  I'll leave you with some photos that don't really convey the full extent of my suffering.
How do you deal with juggling kids and hang overs?
Love
Mumabulous
photo credit: Ryan Opaz via photopin cc
photo credit: BobPetUK via photopin cc
* In case you had any doubts about how "in" the crowd actually was.  I had the great pleasure of meeting;
Catherine from A Cup Of Tea And A Blog.

Grace from With Some Grace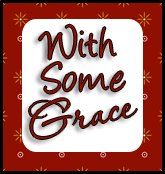 Kelly from Handmade Tears and Triumphs
Kylie from A Study In Contradictions
Kim from Kimba Likes
Kim from Falling Face First
And
Kevin from The Illiterate Infant
Jody from Mummyhood 101
Danya from Danya Banya
Becci from Birdy Num Num
Tara from Robo Mum